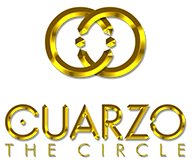 Amethyst
Amethyst releases great fascination towards its beauty and aromatic qualities.
This excellent and delicate essence will charm your senses with the power and harmony of the amethysts, Diamond Quartz and its notes of violet, vanilla and musk.
This perfume contains 2 Amethyst and 3 Diamond Quartz.
Bergamot, Iris · Violet, Jasmine, Rose · Musk, Vanilla, Tonka Beans
© 2014 Béjar Signature, S.L. All rights reserved.
BÉJAR Signature, S.L.
Avda de Cerdanyola, 73
08172 Sant Cugat Barcelona (Spain)
T. +34 935 891 109
F. +34 935 891 287