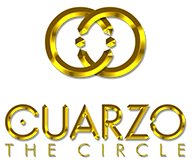 Aquamarine
Joy, happiness and good luck. The result of this mineral transformed into an elixir is Aquamarine, an aqueous, floral fragance with sunny notes that offers one of the most valuable properties of its gem: wellbeing.
Aqueus Notes, Bergamot, Orange · Jasmine, Lily of the Valley, Rose · Sandalwood, Solar
Notes, Musk
© 2014 Béjar Signature, S.L. All rights reserved.
BÉJAR Signature, S.L.
Avda de Cerdanyola, 73
08172 Sant Cugat Barcelona (Spain)
T. +34 935 891 109
F. +34 935 891 287