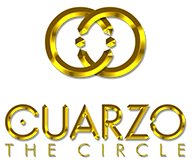 Emerald
Deep jungle, Emerald green.
Feel the mystery of the ancient essences through its sweet amber, musky and floral notes. An elixir of emeralds and Diamond Quartz that triggers a peace of mind, lucid thought and a friendly atmosphere.
This perfume contains 2 Emeralds and 3 Diamond Quartz.
Rose, Petals, Hyacinth · Magnolia, White Hibiscus · Musk, White Amber
© 2014 Béjar Signature, S.L. All rights reserved.
BÉJAR Signature, S.L.
Avda de Cerdanyola, 73
08172 Sant Cugat Barcelona (Spain)
T. +34 935 891 109
F. +34 935 891 287