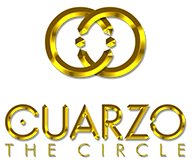 Levitation Gold
If there is anything like flying, it is letting yourself to be carried away by the heavenly fragrance of Levitation Gold. Its essence, a floral mix of magnolia, rose, jasmine and orange flower with a woody touch, is impregnated by the magic of Diamond Quartz and the purest gold.
Levitation Gold is meant to leave its imprint on the skin and the soul of its holder.
This perfume contains 23 Carat Gold Dust and 3 Diamond Quartz.
Bergamot, Tangerine, Red Berries · Jasmine, Rose, Magnolia, Orange Flower ·
Whitecedar, Muks, Sandalwood