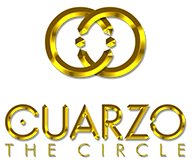 Sapphire
Sapphire stands for prosperity.
This genuine fragrance transfers the intense blue soul contained in
its emeralds, Diamond Quartz and carefully chosen essences; making us feel the peace of complete satisfaction.
A refreshing and spicy perfume with tangerine and exotic spices combined on an amber background.
This perfume contains 2 Sapphires and 3 Diamond Quartz.
Italian Tangerine, Pink Pepper · Amber, Incense, Vetiver · Cedar, Green Moss, Musk
© 2014 Béjar Signature, S.L. All rights reserved.
BÉJAR Signature, S.L.
Avda de Cerdanyola, 73
08172 Sant Cugat Barcelona (Spain)
T. +34 935 891 109
F. +34 935 891 287